Mortgage Refinance Services
Burlington Mortgage Agent Serving Across Toronto & The GTA
Canadians will typically refinance to consolidate and payout debts, improve cash flow or to access home equity for investment opportunities and/or renovations. A mortgage refinance can be done on your maturity date or prior depending on the situation. A mortgage refinance may entail staying with your existing lender or switching. Either way, it is important to speak with a mortgage professional to see what your options are and to ensure it is beneficial to your financial situation.
Here are just a few mortgage refinance scenarios to consider:
Debt consolidation to lower your overall cost of borrowing and improve monthly cash flow.
Equity take out for investment opportunities, renovations or other circumstances.
Spousal buyouts in the event of a divorce/separation.
Having access to a home equity line of credit.
Refinance plus improvements mortgage.
Switching lenders and breaking your existing mortgage for better cash flow, extending amortization and/or lowering your mortgage interest rate.
Credit repair including paying out a consumer proposal.
Consult with Burlington Mortgage Agent Call (647) 888-6900
Eaton Mortgage Group provides Mortgage Refinancing Services to clients across Ontario and Canada, specializing in the local markets of Toronto, Burlington, Oakville, Mississauga, Hamilton, and the GTA.
Mortgage Services provided by Eaton Mortgage Group include:
Start Your Mortgage Journey With EATON MORTGAGE GROUP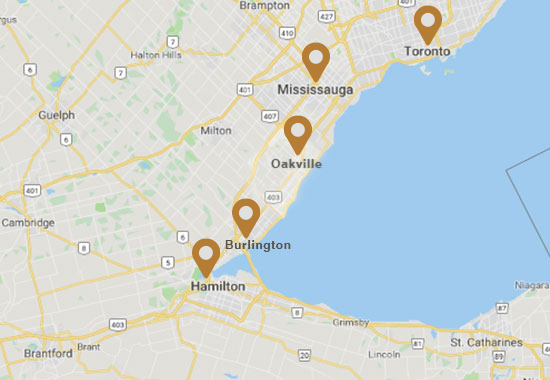 Get in Touch With Kirk Eaton

- Mortgage Broker/ Agent Serving Burlington, Toronto, ON
Kirk was introduced to me by a mutual friend of ours when I was in the market for a special mortgage finance need. I was impressed with his professionalism, integrity and vast knowledge of the mortgage finance market. If you are in the market for mortgage financing, look no further, Kirk is the man.

Anthony E.