Home Purchase Mortgage
Burlington Mortgage Agent Serving Across Toronto & The GTA
Purchasing a home is one of the biggest financial decisions you will make in your life, and having a team of professionals to guide you through this process is essential. This becomes even more important when you are buying your first home.
Trying to navigate yourself through the mortgage financing process for purchasing a home can be a confusing and stressful task so leave it up to us – the professionals – to explain the process and options available to you.
With all the recent changes to mortgage rules and qualification guidelines these days, not every mortgage is the same and not every lender is equal. The mortgage for your purchase will fall into one of many categories, including high-ratio, conventional, insurable or uninsurable. These mortgage categories will dictate which lender and mortgage product is best suitable for your financial situation as well as your interest rate.
Remember, there are so many other factors to consider other than just the mortgage interest rate such as lender reputation, service, pre-payment penalties, pre-payment privileges, transfer and portability, assumability and payment options. Let Eaton Mortgage Group explain the differences and process so you can make the best financial decision for you and your family when choosing your mortgage.
Consult with Burlington Mortgage Agent Call (647) 888-6900
Eaton Mortgage Group provides Home Purchase Mortgage to clients across Ontario and Canada, specializing in the local markets of Toronto, Burlington, Oakville, Mississauga, Hamilton, and the GTA.
Mortgage Services provided by EATON MORTGAGE GROUP include:
Start Your Mortgage Journey With EATON MORTGAGE GROUP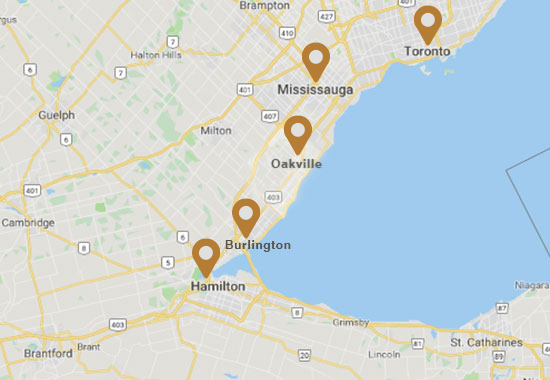 Contact EATON MORTGAGE GROUP

- Mortgage Broker/ Agent Serving Burlington, Toronto, ON
We were recently needing to consolidate our debts and come up with a new first mortgage which worked for us. Kirk led us through the process very professionally, shopped the mortgage around, and came up with an amazingly competitive mortgage. We were extremely pleased with his knowledge and professionalism and highly recommend his services.

Debbie and Kevin P