Bad Credit Mortgage
Burlington Mortgage Agent Serving Across Toronto & The GTA
A Bad Credit Mortgage or as well call it "Bruised" Credit Mortgage, can be a great solution for someone who is willing to purchase or refinance but take a slightly higher rate on their mortgage.
Many people go through tough times and there is no reason why home ownership cannot be attainable for these types of clients as well.
A Bad Credit Mortgage will typically require a 20% down payment or equity if looking at Refinance with higher rates and/or lender fees.
Eaton Mortgage Group only wants his clients to be in a Bad Credit Mortgage for the short-term and we put together a plan so homeowners can improve their Credit over time, with the hopes of being able to switch back to an "A" lender in 1-3 years. A Bad Credit Mortgage can be a good solution when the "A" lenders and banks say No.
Contact Eaton Mortgage Group for more information on the Bad Credit Mortgage program and we will come up with a solution.
Eaton Mortgage Group provides Mortgage Services to clients across Ontario and Canada, specializing in the local markets of Toronto, Burlington, Oakville, Mississauga, Hamilton, and the GTA.
Other Mortgage Services provided by Eaton Mortgage Group include:
Start Your Mortgage Journey With EATON MORTGAGE GROUP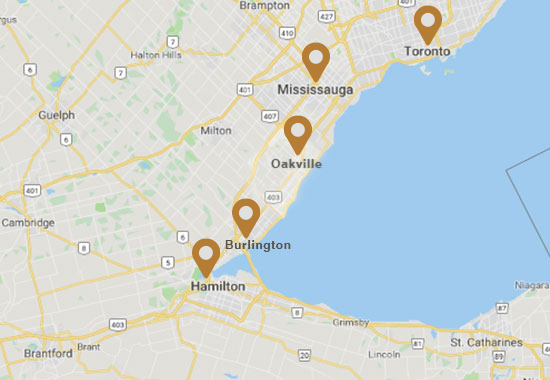 Contact Kirk Eaton - Mortgage Broker/ Agent Serving Burlington, Toronto, ON Today!
Kirk Eaton made the mortgage lending process a pleasure. Kirk not only demonstrated a wealth of knowledge about the various products available but worked in a punctual and professional manner. Kirk was able to educate my wife and I on the different payment options and ensured that we were making the correct and financially responsible decision for our family.

Oliver & Laura V.B.