Alternative & Private Mortgage Lending
Burlington Mortgage Agent Serving Across Toronto & The GTA
With the recent mortgage rule changes, many home owners and potential mortgage borrowers no longer qualify for traditional bank or "A" mortgage lending. If a borrower cannot get financing through a bank or a traditional "A" lender, then there are many other options to consider. Alternative or B Mortgage Lending could be beneficial for those with bruised credit, self-employed borrowers or a buyer/homeowner looking for financing on a unique property. Alternative Mortgage Lenders are still very reputable and large financial institutions but may charge a slightly higher interest rate and/or a lending fee. Private Mortgage Lending is recommended for short-term financing situations whether it be a few weeks or a year when all other options are off the table. The interest rate and lender fees are typically much higher in this case.
Speaking to a mortgage professional about alternative or private lending is extremely important as these products and lenders may not be suitable for everyone. If alternative and private lending is an option for mortgage financing, it is important to have a short and long-term plan in place so that one day you can hopefully switch your mortgage back to a traditional "A" lender.
Consult Burlington Mortgage Agent Call (647) 888-6900
Eaton Mortgage Group provides Mortgage Services to clients across Ontario and Canada, specializing in the local markets of Toronto, Burlington, Oakville, Mississauga, Hamilton, and the GTA.
Mortgage Services provided by Eaton Mortgage Group include:
Start Your Mortgage Journey With EATON MORTGAGE GROUP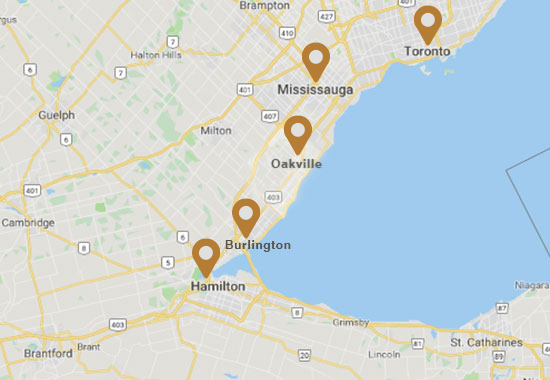 Contact Kirk Eaton

- Mortgage Broker/ Agent Serving Burlington, Toronto, ON Today!
As first-time home buyers, we felt completely overwhelmed by the mortgage process until Kirk Eaton came into the picture. Kirk explained the process thoroughly and guided us through it in such a way that our experience went from being stressful and confusing to exciting and meaningful. He always responded to our questions and concerns promptly and ensured that we understood everything before moving on to the next step. He secured us a great mortgage rate and was truly a delight to work with. It quickly became apparent to us that Kirk has his customer's best interests in mind at all times. We highly recommend Kirk Eaton to anyone looking for mortgage assistance.

Angela & David D.